Non-ablative lasers & light therapy
LASER/LIGHT THERAPY
is a non-invasive therapy that uses light energy to repair and regenerate skin cells. The procedure reduces the need for medication, improves the outcomes for treated skin conditions and increases the recovery rates of affected tissues. It energizes cells, promotes collagen for new cell production and reduces inflammation.
LASER/LIGHT THERAPY
IN NON-ABLATIVE RESURFACING
fractional lasers deliver heat into the skin through thousands of tiny, deep pathways. The treatment eliminates old epidermal pigmented cells and deposits heat deep into the skin  to tighten skin and stimulate collagen remodeling without affecting the surrounding tissue. The fractional lasers used in non-ablative resurfacing use lower energy levels to treat skin under the surface without damaging the surface.
IN NON-ABLATIVE RESURFACING
LED LIGHT-THERAPY PROCEDURES
use the energy of different light wavelengths to stimulate a response in the skin. As this does not actively resurface the skin, LED procedures are often combined with professional resurfacing treatments.
What They Treat. Moderate sun damage, melasma, minor scars
How They Work. Known as surface-sparing fractional lasers, the device's main target is collagen building and pigment elimination.
LED LIGHT-THERAPY PROCEDURES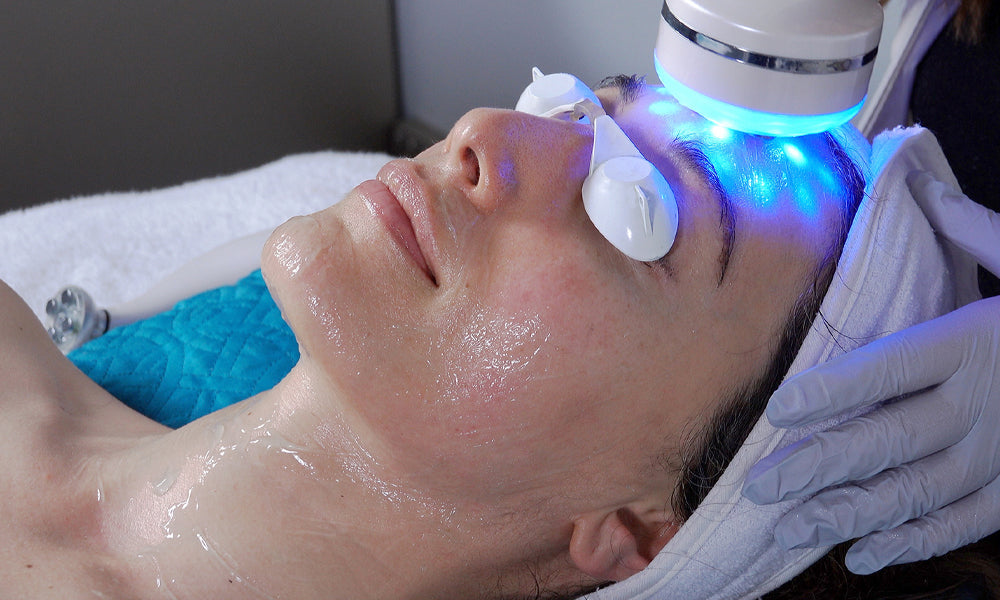 READY FOR THE TREATMENT?
Find a Skincare Professional near you to receive a consultation to see which treatment is right for you. Click here for Physician Locator.
READY FOR THE TREATMENT?